My father's old stone house on the Adriatic coast in Viganj, Croatia (the world-wide known wind surfing paradise) has been deteriorating throughout decades. It's a one floor house with kitchen, bathroom and three bedrooms, but it has a huge attic that can be converted into a spacious second floor apartment. The house is in a non-habitable condition, and needs serious renovation, but the family has no extra resources to fix it. The house is about 50 meters (160 feet) away from the beach down the street.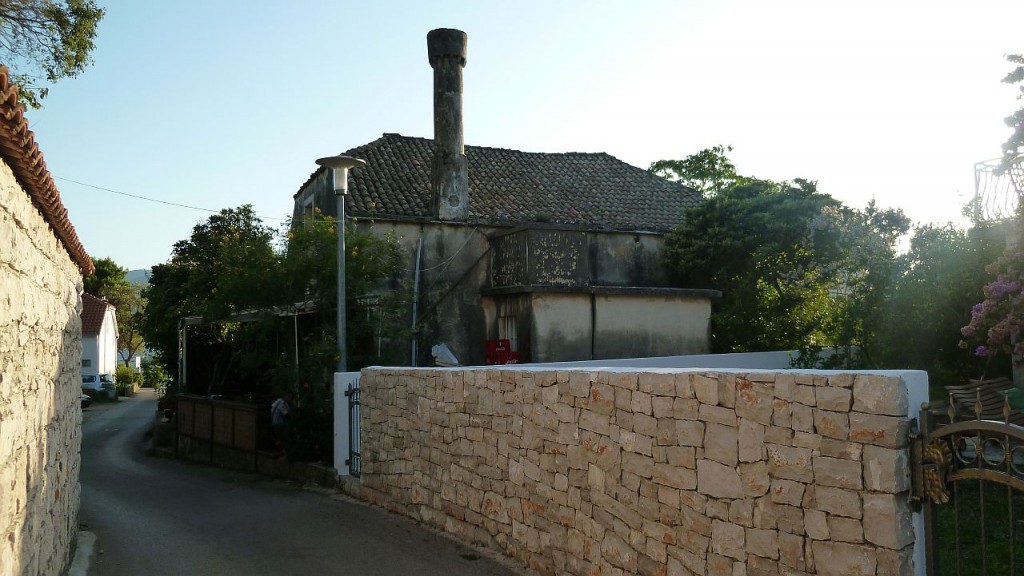 We Need a Green Technology Showcase Sponsor
Still, we are not giving up our dream and we are looking for sponsors, an entity, preferably a university research project or a clean energy consortium project or other type of green energy enthusiasts to fix the house and convert it into a modern self-sufficient living habitat and a green technology showcase by either fixing it or tearing it down and rebuilding from scratch. The project/sponsor gets to use the entire house for five years and the ground floor for five more years after that, while the owner gets the first floor during the second five years and ultimately the entire house after ten years.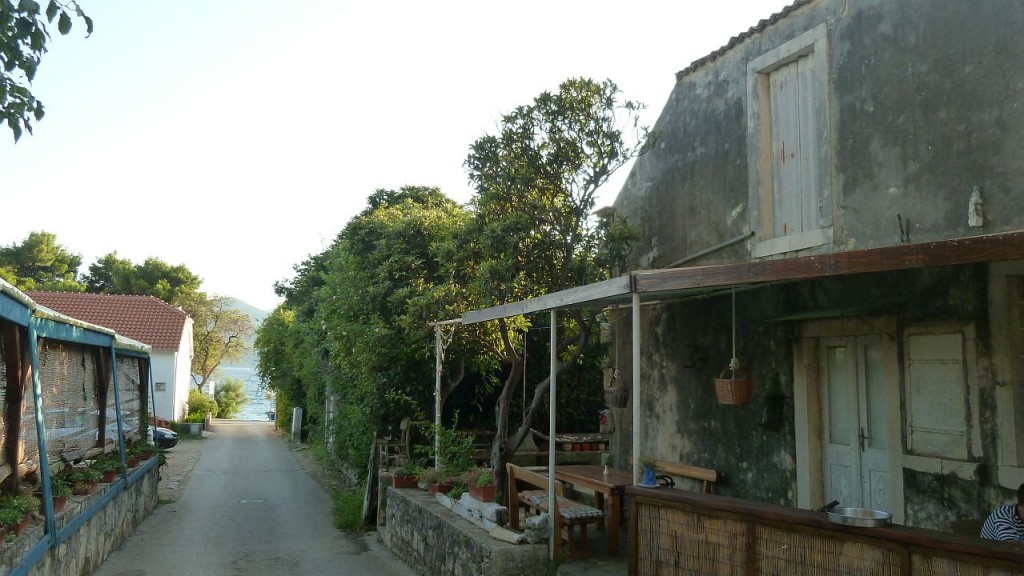 All of the technology and energy solutions are to remain in the house after renovation, to indiscriminately provide reasonable amounts of available energy to both floors, and to be used freely by the house owner or inhabitants after the agreed periods of use expire. As green energy and technology aficionados, we can make the house and its pertaining solutions available for inspection and collection of statistical data throughout the years and possibly decades after the initial project ends. Prolonged renovation extending over two years will shorten the periods of house use after completion. All of the above is subject to negotiation and alternative ideas are welcome. If you have an offer or for any additional inquiries please use the "Contact" link on top menu of this web site or use this "code": deputycio.com with at yahoo before period.
This project is not for technology challenged and any paper correspondence aside from contractual paperwork about this subject will be ignored in an attempt to save more trees.
Houses of this size and location in good condition rent for about 100-200 euros per day (US $130-260) during the Summer tourist season.
Beach down the street – Paradise on Earth: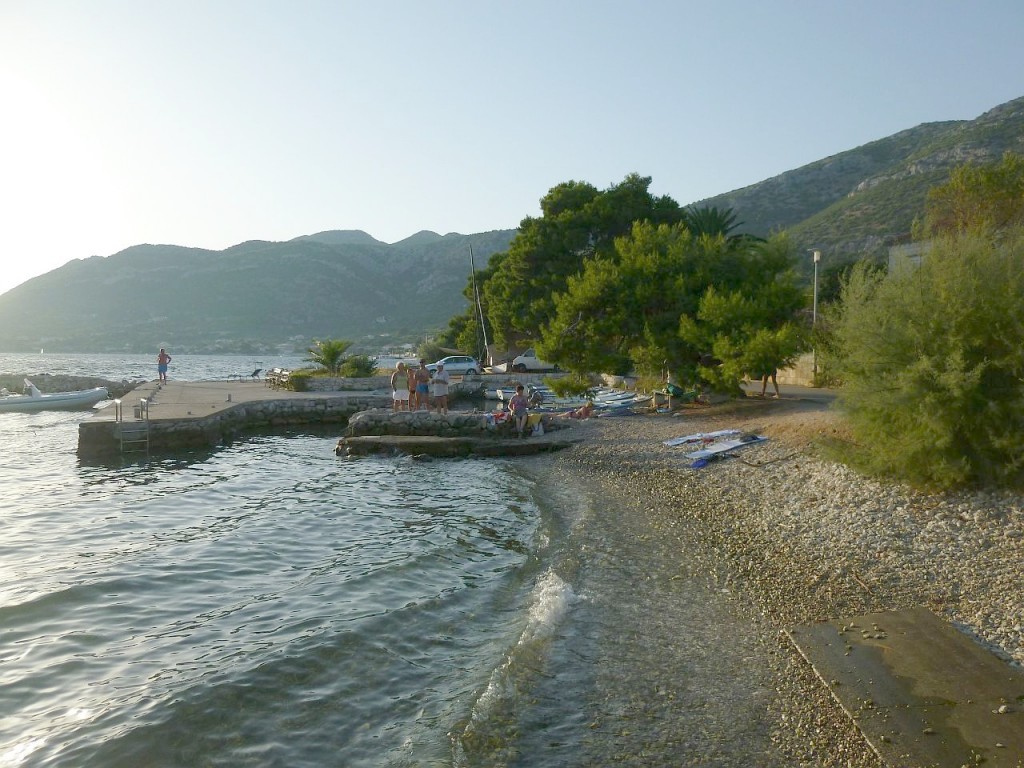 External house measures: 8.7 m x 10 m plus attached bathroom section 2.05 x 4.1 m.
External wall thickness ~ 60 cm stone wall (much thinner concrete walls on the bathroom section)
The house coordinates in Google Earth: 42.981529,17.102639
View House on Google Maps (best viewed in satellite mode)
Annual insolation is about 2590 hrs, with annual solar irradiation of 1600 kWh/m² or more (see maps below).
Annual solar irradiation map for Croatia (look at the bottom parts of the map).
Global Irradiation of Croatia on Horizontal Plane (Compare to house location in Google Maps listed above)
This location also has plenty of wind throughout the Summer and it hosted both world and European windsurfing championships in the past.
More photos:
East facade: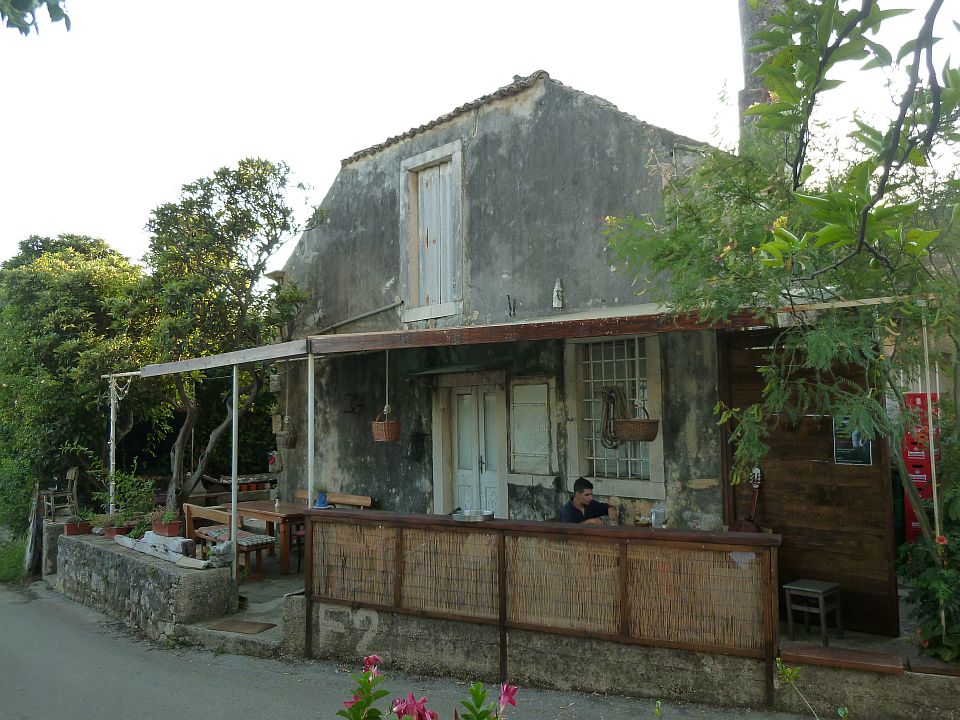 East facade from inside, attic: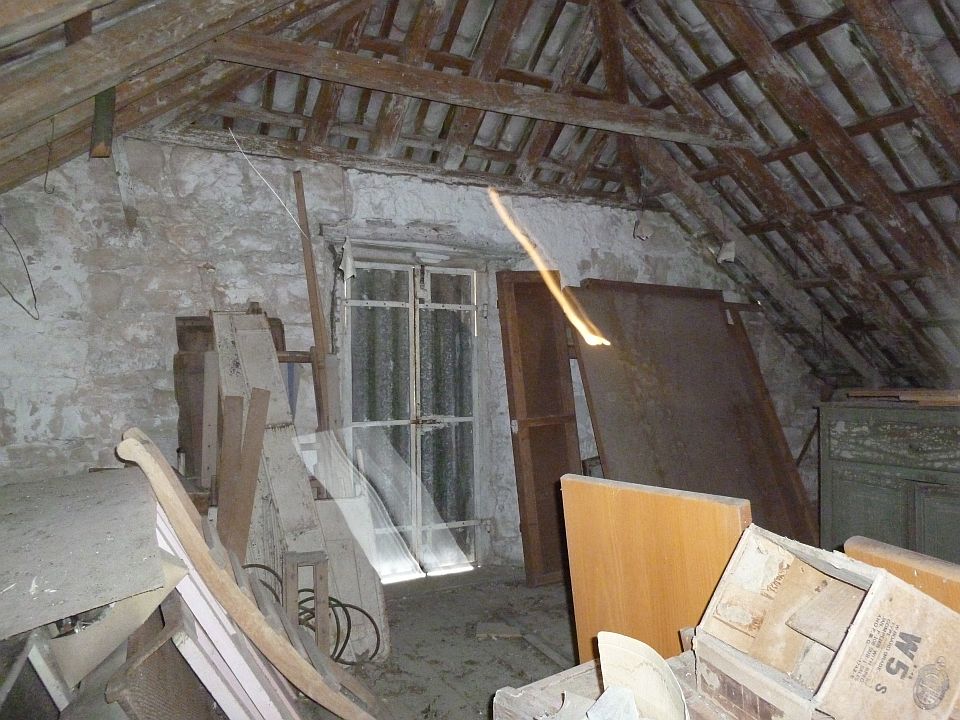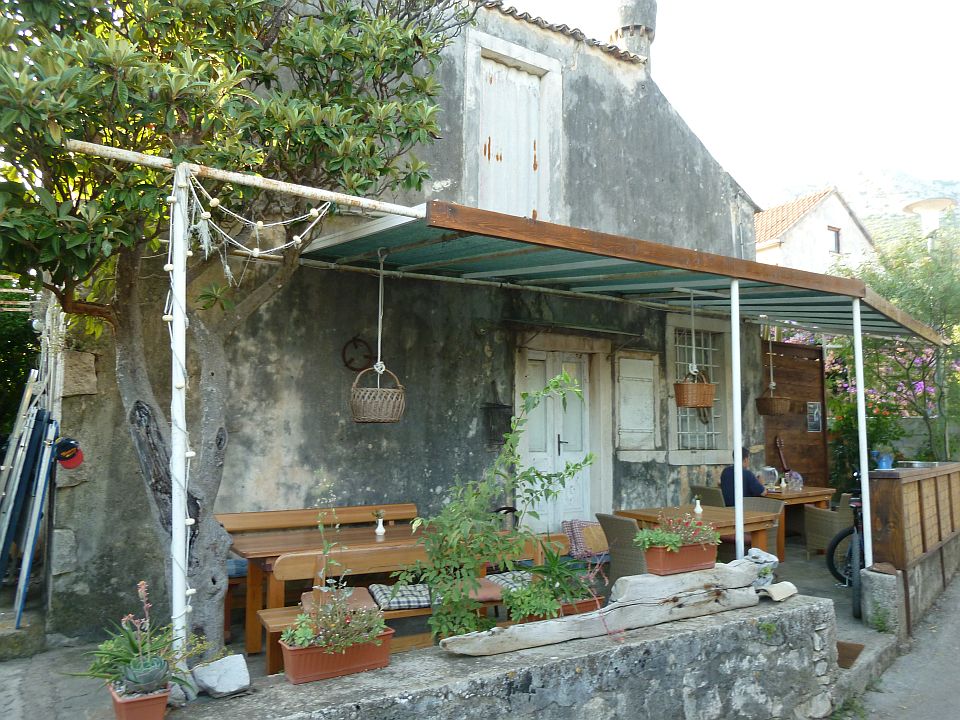 South yard/facade: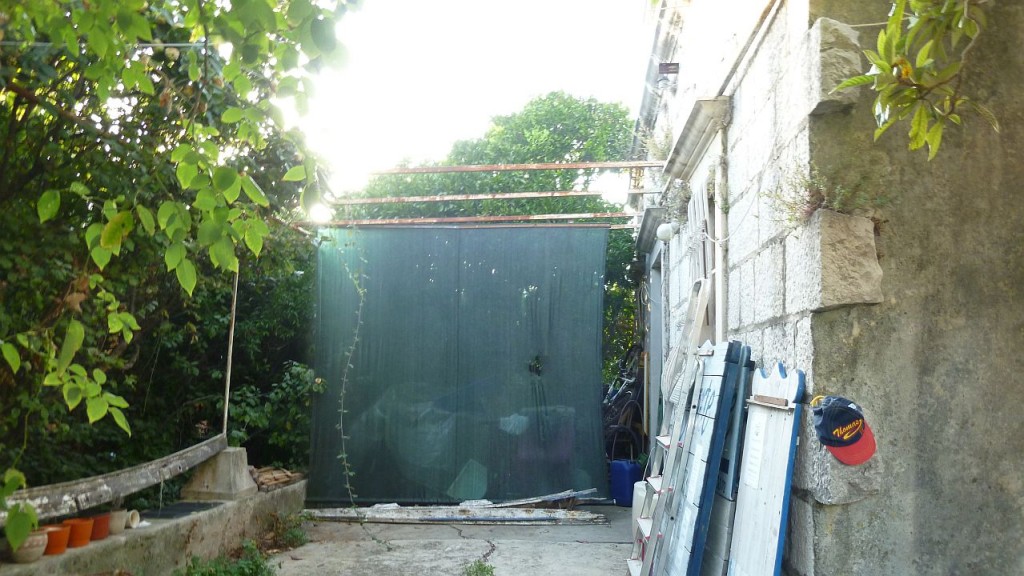 Entrance door: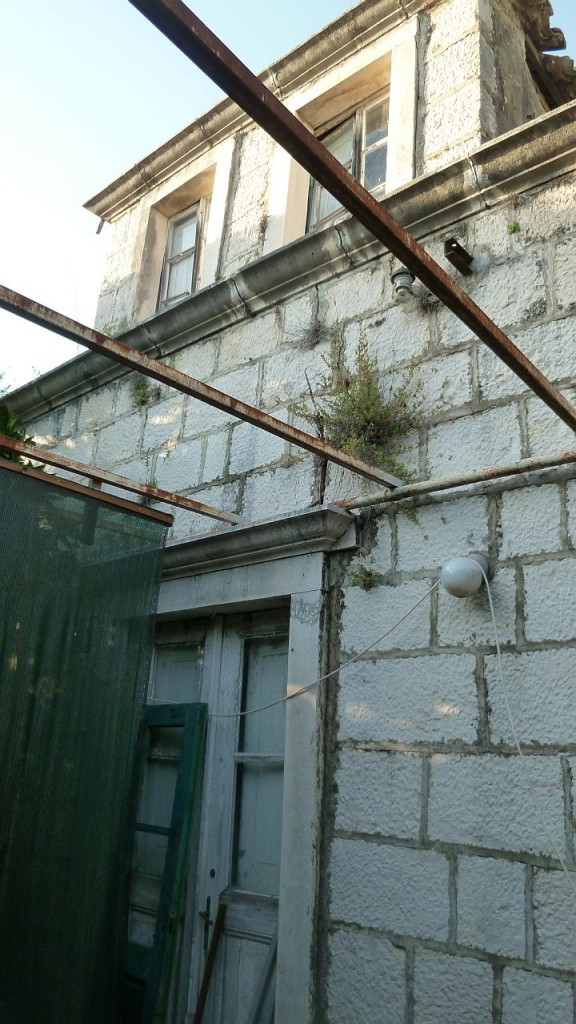 Facade attic windows: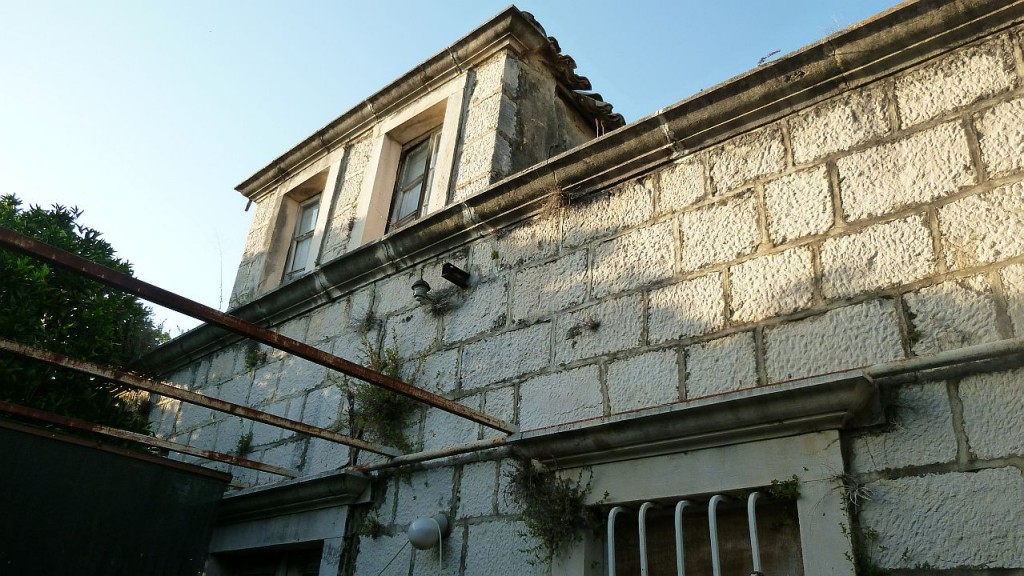 South facade attic windows from inside: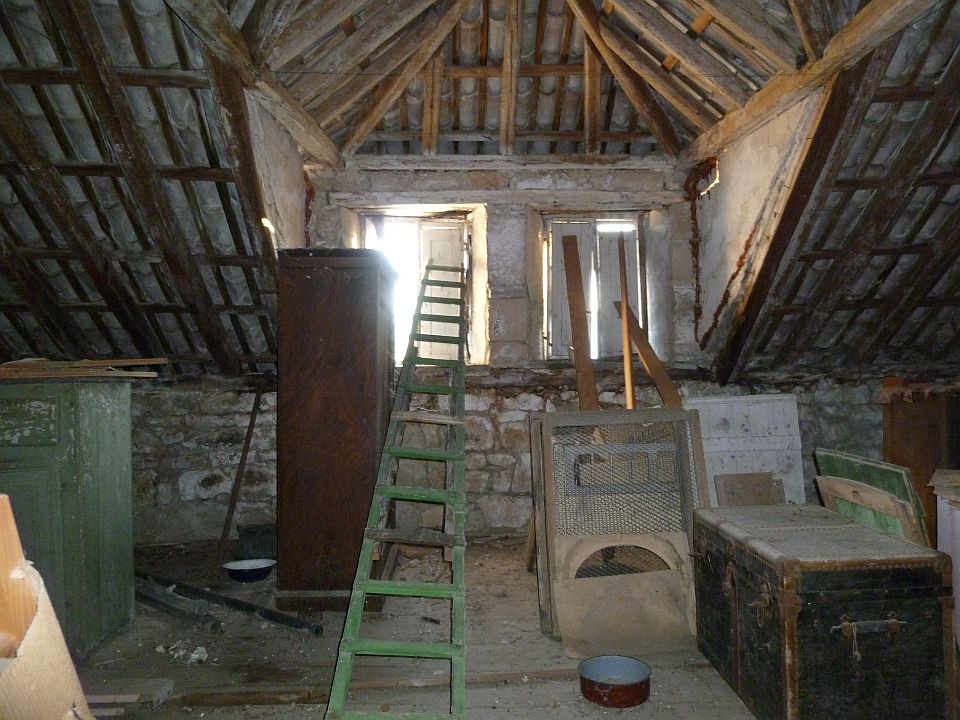 Southeast view from the beach down the street: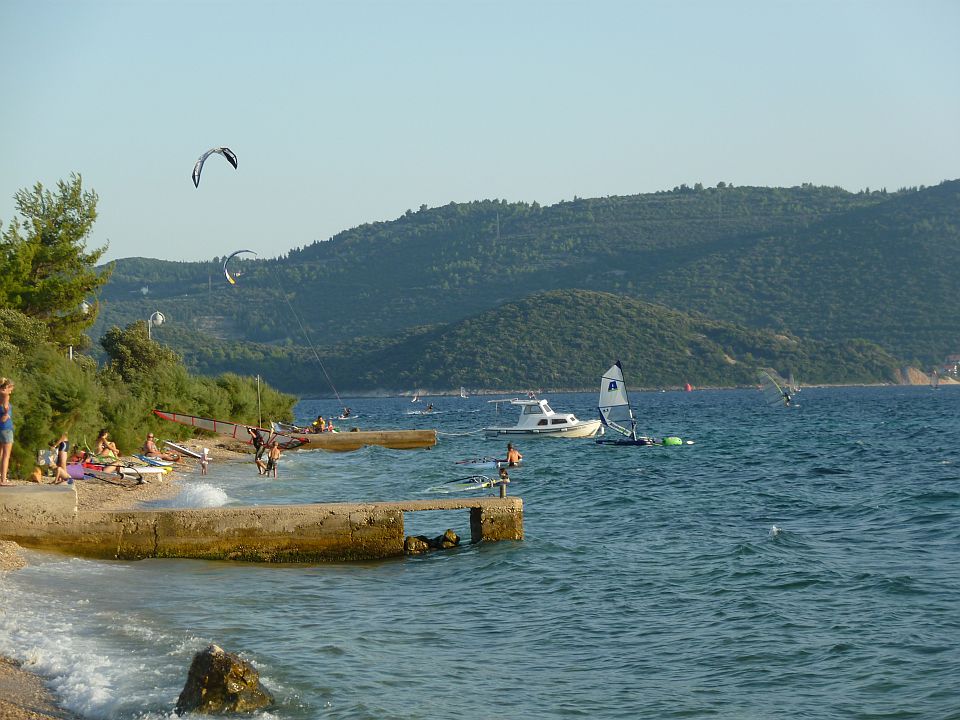 Nearby beach – windsurfer's paradise: