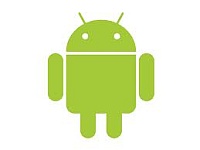 During my research of the Samsung Epic 4G Touch, I considered selecting it as my next smartphone because of numerous positive reviews and recommendations on the internet. I first heard about it in Europe because it was introduced with a slight delay in the United States, but it has been flying off the shelves since, having undergone a popularity explosion and skipping ahead of the iPhone 4S. It's currently THE phone to have, perhaps being the best smartphone of all so far.
However, there are several convenient features I'd be giving up if I chose to switch from my HTC EVO 4G to Samsung Epic 4G Touch (Sprint's version of Samsung Galaxy S II), so here are six reasons why I choose not to upgrade:
1. Call Quality
One short test that I performed was OK, but I saw too many reviewers listing this con. It's a phone, for crying out loud, and this feature is most important to those of us without land lines using our smartphones for both business and home calls. Those who don't care about this feature might as well get the Samsung Galaxy Player 5″, Samsung's amazing Android counterpart of the iPod Touch. Good call quality and a good speakerphone is a must have for a good smartphone, the latter being one of the main reasons why I ditched the iPhone. Speakerphone feature wasn't bad on Galaxy S2 but I still miss my old Blackberries for this feature which was best I've ever heard on mobile phones, although HTC EVO is almost as good.
2. No FM Radio
Having spent scary several hours on 9/11 across the street from the Sears Tower watching it being evacuated, my cell phone was dead most of the time due to the overwhelming number of users simultaneously trying to establish a connection. Fortunately, our department had a TV set, but in case there ever is another big terrorist attack or a natural disaster, I want to have an extra way of finding out what's going on in the world. One more reason to insist on an FM radio is that many gyms now broadcast the TV audio signal from their televisions via FM so you can watch and hear a show while working out. EVO's FM radio requires earphones, but I carry them with me most of the time instead of my Bluetooth sets abandoned out of courtesy to my callers, and it works even when there's no cell network signal whatsoever. American versions of Samsung Galaxy S2 don't have an FM radio.
3. Color (In)fidelity
Every Samsung Galaxy that I held in my hands never seemed to have neutral colors and all of them were too blue-greenish to me. Once I put them next to my EVO I see a huge difference. There's no way these are accurate colors. The main reason most owners see through this problem is that they're biased and after signing a 2 year contract and spending $200 or more on otherwise great phone, they subconsciously keep convincing themselves they made a good choice. Besides, after few weeks of usage they get totally used to it.
4. No Standard HDMI Connection
Yes I know, there is a $40 HDMI adapter, but that's proprietary stuff that feels too close to Apple. My phone uses a standard micro HDMI cable (shouldn't they all?) and I can even stream Netflix from my EVO 4G via HDMI to my big screen TV.
Yes, I know, EVO doesn't have it either, but a phone that is more than 1.5 years younger should include this functionality for quick payments which is already a worldwide standard.
6. No kickstand
Had I seen this point before getting used to my EVO I would have laughed, but I've learned to appreciate the kickstand a lot. I even use it for GPS navigation in one of our cars where it makes the phone fit perfectly at the bottom of the speedometer.
Out of all phones out there HTC EVO 4G still seems to have the most complete set of features that no other phone has met so far. One year and a half after its release, it is still the Swiss army knife of cell phones, if you can stand its bad battery life when you keep 4G constantly on. I have 3 aftermarket double capacity batteries that I bought for about $20 total with shipping so I don't have these problems. Yes, it's only a single core CPU, but how often do you perform intensive multi-core processing on your phone? I'll wait for yet another, possibly quad core powerhouse.